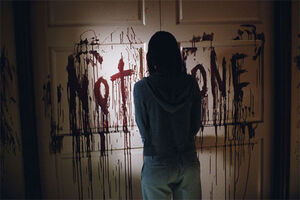 Gothika Wiki

[

]
A Wiki dedicated to the Dark Castle Film Gothika and its upcoming sequels. 1st film Starring Halle Berry, Robert Downey Jr & Penelope Cruz. It was released in 2004 and is a supernatural horror thriller involving the themes of sixth sense, rape, murder and horror.
You're Not Alone
[
]
Find out the mythology and information about the upcoming Gothika series to be launched thanks to the critical & financial success of the first installment.
From the forced to the fiery no spirit is at rest about what has happened to them.
Latest activity
[
]